Santander Bank is committed to helping their customers become more prosperous. They provide a broad range of banking services for individuals and business owners. Santander helps customers simplify how they spend, save and handle their money.
They're known for helping high school kids open their own checking account and teaching them how to use it. If you are saving to buy your first home, you can turn to Santander Bank for help. Santander's top priority is helping customers become good money managers because this is the first step towards prosperity.
When you bank with Santander you can sign up for Online Banking, which will allow you to handle routine tasks from your desktop computer, laptop, tablet or smartphone.
If you already have an account with Santander Bank, you can login by Sign on to Santander Online Banking.
Once you've enrolled in Santander Online Banking, you'll enjoy the convenience of doing the following tasks remotely:
Check your bank account(s) for recent activity and view balance(s)
Transfer money between your Santander Bank account(s) and account(s) with other banks
Receive eStatements for up to 25 months of deposits
Pay your bills online to individuals and businesses located in the U.S.
Receive Text and Email Alerts to keep you informed of account activity
Easily update your personal information and/or account preferences online
Assign nicknames to your Santander account(s) to personalize your experience
Using your credentials, access Santander Mobile Banking below:
https://rolb.santanderbank.com/ENROLL_ENS/BtoChannelDriver.ssobto?dse_operationName=EnrollmentSovereign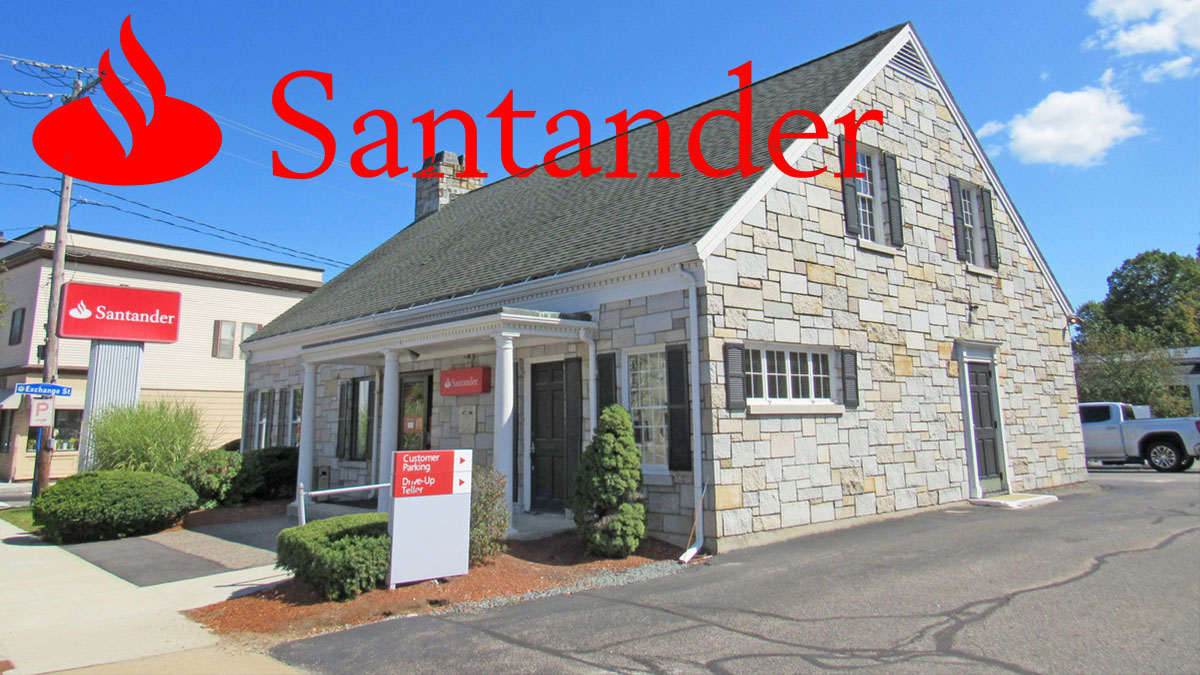 Enrolling in Santander Online Banking
Go online to this page and choose your verification method and then provide the required information. You will be asked for your Santander Debit/ATM or Credit Card Number or you can provide your Account Number. Next, enter the PIN for your Debit Card and your social security number (SSN). When you're finished, click "Continue."
You will be directed to additional webpages where you will create your Santander Online Banking Account. As part of the process, you will need to set a user ID and password. Once all of that has been completed, click "Continue."
At this point you will need to enter your email address and/or mobile phone number. This will finalize your registration.
Santander Online Banking Mobile App
If you have an existing personal account with Santander, you can simply download their Mobile Banking App and start banking remotely from your smartphone.
App Features
Enroll in Santander Mobile & Online Banking: You can do this right through the app.
Manage Your Cards: Activate your credit and/or debit cards, set up or change your PIN, report lost or stolen cards and request replacements.
Check Balance(s): One touch lets you log into Quick Balances to check your balance(s). You can also check the balance(s) in your investment* account and/or loan/line of credit.
View eStatements: Quickly and easily check your credit card and deposit statements.
Set Up & Manage Alerts: Select which alerts you wish to receive, adjust alert settings, and select whether you want to get them by text, push notifications or email.
Automatic Payments: Set up, cancel or modify Autopay for making credit card payments.
Manage Contact Information: Add, delete, or edit your contact information remotely.
Deposit Checks: You can easily deposit checks right through the app.
Pay Your Bills: Just add Bill Pay and select recipients to conveniently pay your bills. You can schedule future payments, pay your e-Bills and view your Bill Pay activity.
Transfer Money: You can make a one-time transfer and/or set up recurring transfer of funds between your accounts with Santander. You can also transfer funds to other Santander account holders as well as transfer funds to accounts with other Santander banks.