Regions Bank is an extremely reputable financial institution, providing both individual account holders and businesses with exemplary service in all aspects of banking. Regions Bank has branches in approximately 1,500 locations, as well as 1,900 ATM locations.
Regions Online Banking allows you to securely manage your bank account(s) online, doing routine tasks like paying your bills, transferring money and more.
If you already have an account with Regions Bank, you can login by Sign on to Regions Online Banking.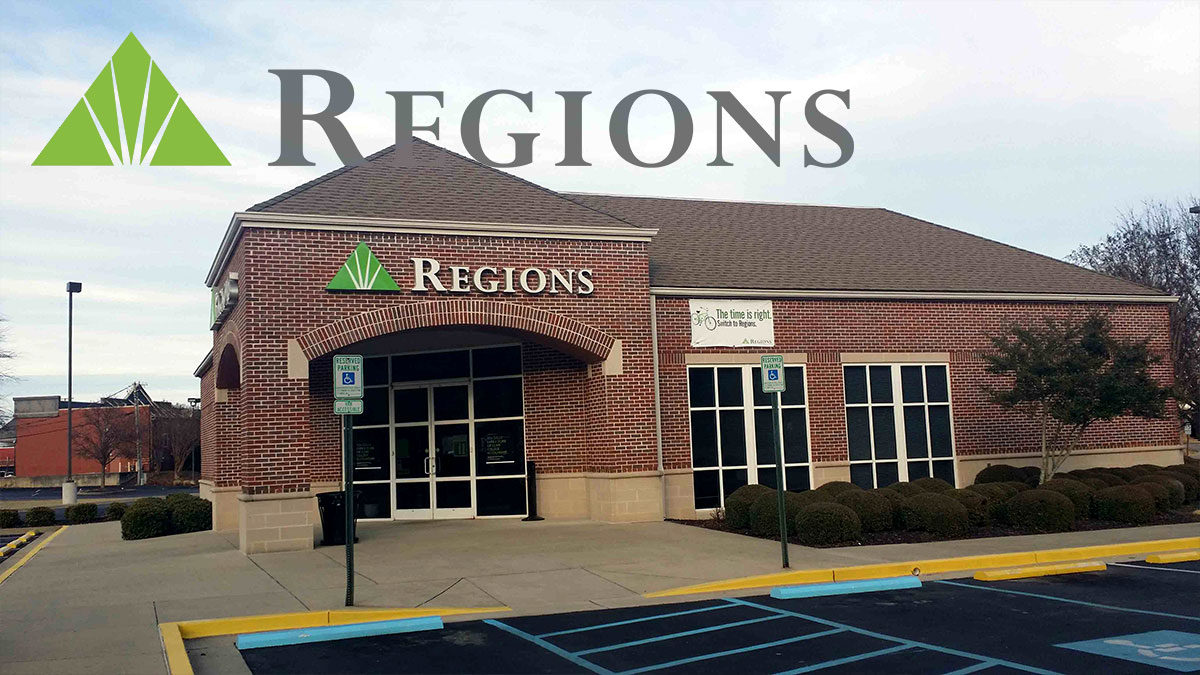 How to Enroll in Regions Online Banking
If you'd like the convenience of Regions Online Banking, here's how you can sign up and enroll: view enrollment tutorial.
Go online to this page where you will be asked to provide your email address, phone number and social security number (SSN). Once you've completed that, click "Next."
The webpages that follow will ask for additional information for your online Regions banking account. In doing this you will need to provide your Regions ATM or Card Number or your Regions Customer Number.
You will then enter additional information, including your PIN. Then, you will need to set a user ID and password. When all that is completed, click "Next."
To finalize the process, you will need to provide your email address and/or mobile phone number.
Regions Online Banking Mobile App
Personal account holders with Regions Bank can now download the bank's Mobile Banking App and have the convenience of doing their banking from almost any location. If you have a Regions Online Banking account, just access your account with your mobile device.
App Features
Make Purchases: With your Regions debit, credit and prepaid cards you can easily buy things through several different mobile payment options. There is no need to count out cash or write a check at the counter. Use the payment option compatible with your mobile device. You don't need to swipe, just touch the pad with your device at checkout.
Use Apple Pay: Stop taking out your wallet to get your card. If you have an iPhone, you can now use Apple Pay when checking out at the register. Tap the pad with your iPhone if they accept Apple Pay and you're out the door with your purchase.
Use Zelle to Send Money: You canquickly and easily send money to someone through Zelle using Regions digital banking.
Make Deposits: With the mobile app you can make deposits into your Regions account(s), whether they be savings, checking or money market. You can also load money onto your Regions Now Card.
Pay Your Bills: Using the Online Bill Pay feature, you can conveniently pay your bills and avoid having to write and send checks.
Send Money via Western Union: You can send money within the U.S. or internationally from your personal checking account at Regions. When someone needs money quickly you can securely send it through Western Union by logging into your checking account.
Receive Alerts: You can set up your Regions Mobile Banking app to receive mobile alerts on your mobile device regarding your account(s).
Receive Texts: Stay informed on your account(s) via text message. By sending basic text commands, Regions will reply with up-to-date information on your account(s).