M&T (M and T) Bank is an extremely reputable bank and one of the best financial institutions you could ever do business with. They are outstanding in every aspect of banking and are especially known for providing excellent customer service. M&T Bank has about 1,500 branches and 1,900 ATMs.
Effective time management is just as important as effective money management. M&T Online Banking allows you to do both, utilizing technology that allows you to bank at your convenience, and not waste time visiting your bank in person.
Once you've enrolled in M&T Online Banking you can manage your account(s), pay bills, transfer money and more. All the tools will be at your fingertips to securely manage your account(s).
If you are already an account holder, click here to sign in: Sign on to M&T Online Banking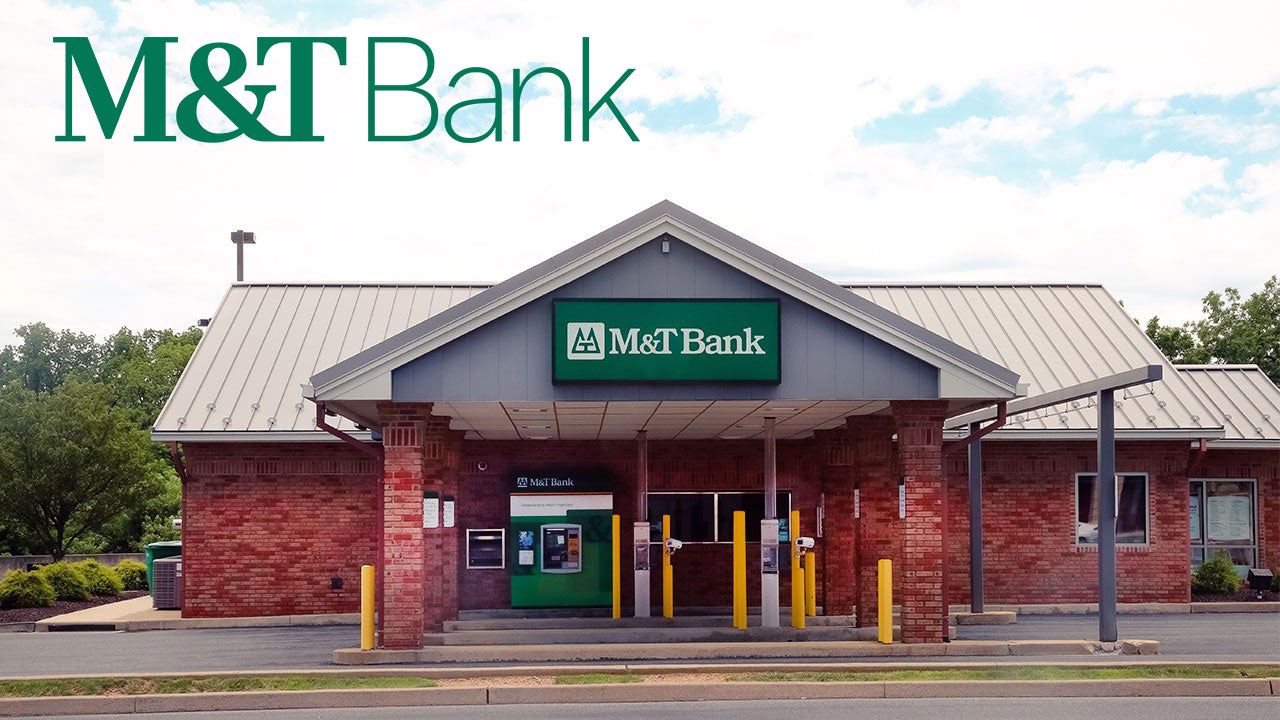 How to Enroll in M&T Online Banking
Learn how you can securely do your banking online, including utilizing your mobile devices. This can help you be more financially responsible, while simplifying routine financial tasks.
Go to this page and Select the type of account. Next, enter your Account Number, your social security number (SSN) and your date of birth. When you're finished, click "Continue."
On the web-pages that follow, you can create your M&T Bank account by entering your ATM Card Number or Customer Number.
Next, enter the details asked for, including your PIN. You will need to set a user ID and password. When all this has been completed click "Next."
Lastly, you will be asked for your email address and/or mobile phone number and when you've submitted that your registration will be complete.
M&T Online Banking Mobile App
When using the M&T Mobile app you can check your balance(s), pay bills, deposit checks and review your transactions quickly and easily. Today, banking can be simple without compromising security. This is the goal of M&T's recently updated Mobile Banking App, which offers Alerts, so you're immediately informed of important account activity. The app allows you to manage your Alerts, including how you want to receive them; via text message, email or via the app on your Android or iPhone mobile devices.
App Features:
Make Deposits: You can conveniently deposit checks from your smartphone, deposit business checks the same day until 10:00 pm, and view both deposited as well as cleared checks through the app.
Get Immediate Cash: M&T Flash Funds™ allows you to make the funds from your mobile deposit immediately available, for a fee. This lets you make purchases or withdraw the money right away. If the deposited check qualifies, you can select either standard availability at no extra charge, or M&T Flash Funds™ for a fee and get immediate availability.
Manage Alerts: Get M&T Alerts in a timely manner sent to your mobile device or email regarding your balance, security updates and transactions.
Transfer Money: You can transfer money between qualified M&T accounts and pay your M&T credit card bill and/or make a payment on your M&T loan.
Pay Your Bills: You can securely make a payment to nearly anyone by quickly adding a payee without worry due to our Bill Pay Guarantee. Select "Pay A Bill" in the app.
Secure Login: You can login with either facial recognition or your fingerprint.
Access Your Accounts: You can review your personal and business transactions and account balances. You will see important information front and center, such as credit limits and available balances.