Barclays is an investment bank and is spread in multiple nations and locations. It also offers its customers financial services. It was founded on July 20, 1896, and has earned a good reputation regarding the management of services and customer satisfaction.
It's headquarters are in London, England.
It not only deals with investment banking, but also manages personal banking, corporate banking, wealth management, and investment banking.
Barclays Online Banking
Barclays bank online banking is the safest and easiest way to check and view your account balance and manage it anytime from anywhere. Barclays online banking is specifically introduced for its customer's ease and comfort. You can easily manage business banking while sitting in your home through Barclays online banking. It offers its customers daily alerts regarding their accounts.
How to enroll in your account
If you are already registered for Barclays bank online banking click on those links and click on Log in:
U.K. Customers: Barclays Online Banking Login (UK) . For Barclays credit card login *UK access Barclaycard Sign In page.
U.S. Customers: Barclays Online Banking Login (US) . Barclaycard Login page *US: Cards.Barclaycardus.com .
To log into your account there are several steps necessary for you to complete. Fill the information required (Who are you? and How would you like to log in?) and confirm your ID and then you will be given access to your account.
If you are not registered yet, click on this link and then Register your account to get enrolled into Barclays bank online banking.
There are three conditions to register in Barclays online banking.
You must be the resident of UK.
You must be 16 years old or older.
You must have a Barclays current or savings account with a bank card or a Barclays mortgage.
You can register for two ways for Barclays online banking: through activation code or an alternate method if you don't have an activation code. If you have an activation code for Online Banking, click on instant access registration if you don't have it, then click on 'Start' below.
In the next step, you will be asked to fill the required information regarding your bank account and personal information i-e, your first name, last name, date of birth, email address, (you will have the option to choose whether they contact you or not via email), Sort code of 6 digits, Card number of 16 digits, Account type (it is current or savings account or a mortgage account)
Click on the Next to proceed to the next confirmation step.
They will confirm the details that you will have entered. If you are sure about them, click on confirm and next to proceed to the next step.
In the third step, your registration will be completed. Click on Register and you will be enrolled for Barclays online banking.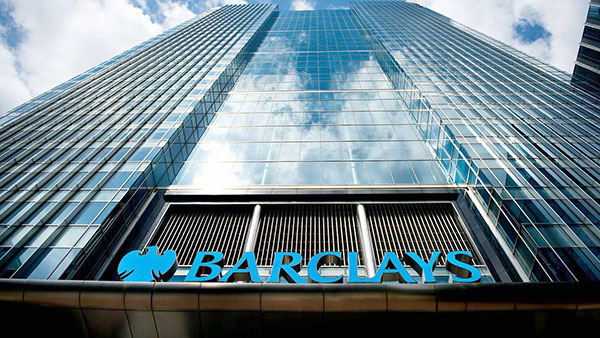 Barclays App
You can download the Barclays mobile banking App from your Google Play store or App Store and enjoy the key features of it only by activating it. Activation of Barclays online banking application is quite simple and you need to complete the few steps. Some banks send a default MPIN as an SMS to the customer or they allow him to set a mobile banking PIN. It is only to make your account secure. You need to enter a mobile banking PIN each time when you want to access mobile banking services.
Once the Barclays online banking app has been downloaded onto your tablet or smartphone, you can quickly check your balances, transfer funds, pay your bills, and more using your mobile device from wherever you are.
Barclays Opening Times
To find the details of a specific branch, including opening hours and the address, it's best to check the branch finder. When you've launched it, just follow these steps:
Search for a branch near you by entering a street name, town or post code in the search box, and then select the one you want from the results. The opening hours will be shown on the left of the page along with the facilities available. Please note that regular opening hours are subject to last-minute changes that we are unable to reflect online.
Barclays Bank Opening Times (Regular UK Hours)

Monday: 10:00 AM to 2:00 PM
Tuesday: 10:00 AM to 2:00 PM
Wednesday: 10:00 AM to 2:00 PM
Thursday: 10:00 AM to 2:00 PM
Friday: 10:00 AM to 2:00 PM
Saturday: Closed
Sunday: Closed
Barclays Near Me
Here are the addresses to some of Barclays Banks in London – 2 Churchill Pl, Canary Wharf, E14 5RB and 15-17 Tottenham Court Rd, Fitzrovia, W1T 1BH. When you don't live in London, you may not find the addresses above useful. As a result, the Barclays Bank Near Me map will help you navigate to a bank within your locality. You are able to locate any of Barclays in one click.
While you may live in a city that does not have a listed branch location, you can use the Barclays near me map above to find out if there might be a branch in a neighboring city that might not be too far away from you.
Remember that Barclays branches are closed on bank holidays.