Arvest Online Banking provides multiple services for your banking account, which are also quite easy to use. Arvest uses BlueIQ, a tool that allows you to conveniently access your account at any time. Using Arvest Online Banking, you can pay your bills, transfer funds, and also stay connected with your friends, clients, and other business partners. Arvest Online Banking is also very secure; you wouldn't have to worry about the privacy of your bank account online.
Logging in to Arvest Online Banking
Logging into your Arvest online banking account is quite simple. If you have come across the Arvest website for the first time:
Access the homepage by clicking on https://www.arvest.com/
On the top left corner, on the 'login' drop-down menu, click on Arvest Online Banking
If you have not created your account on Arvest, you may visit: https://www.arvest.com/personal/bank/checking/apply
After visiting the link, you will be asked to select your preferred account type and the nearest community to you.
You will also see a list of account types you can select from, in order to complete your enrollment process.
Once you have selected your preferred plan, you will then receive your Login ID, which you can use on the Arvest Homepage to log into your account.
Upon your first login, you will be asked to provide security questions to help secure your online banking account.
Arvest Mobile banking App
The Arvest Mobile App is specifically designed to make online banking easier and more convenient for its customers. You can download the Arvest Mobile App by downloading it from the Apple AppStore, or from the Google Play Store to avail of all mobile banking services. Using the Arvest Mobile App will enhance your online banking experience, while also being very secure and consumer-friendly. With Arvest Mobile Banking App, you can use biometric login to secure your bank account, deposit checks, pay bills, and locate any branch or ATM using your own mobile phone.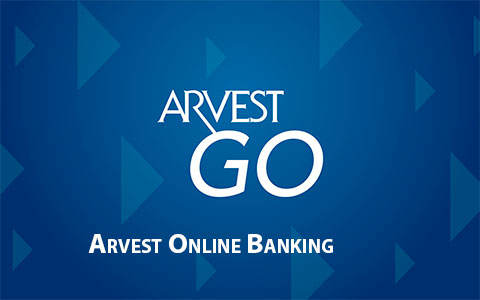 Additionally, you can also use the Arvest mobile web portal to access your bank account. You can do so by visiting arvest.com on your mobile phone browser. You can also perform all account-related actions using the Arvest Web Portal.
You can also use Arvest mobile banking services with Apple Pay, Samsung Pay, or Google Pay, depending on which handset you own. This will allow you to use your phone as your digital wallet, making all sorts of payments quick and easy.
About Arvest
Arvest is a banking company, which serves over a wide network of community-based banks across the states of Arkansas, Oklahoma, Missouri, and Kansas. Arvest was first founded on January 1st, 1871 in Fayetteville, Arkansas. Arvest Bank is currently operational in more than 135 communities across the United States, ensuring commitment to all of its valued customers, as well as providing all sorts of financial services.
Arvest also has its main headquarters in Fayetteville, Arkansas, and has total assets of about 18.44 billion USD, as of 2018. Arvest is currently one of the largest banks in the United States and is very well reputed for its services.